The 18th winter season at Kotelnica Białczańska is over!
The 18th winter season at Kotelnica Białczańska is over!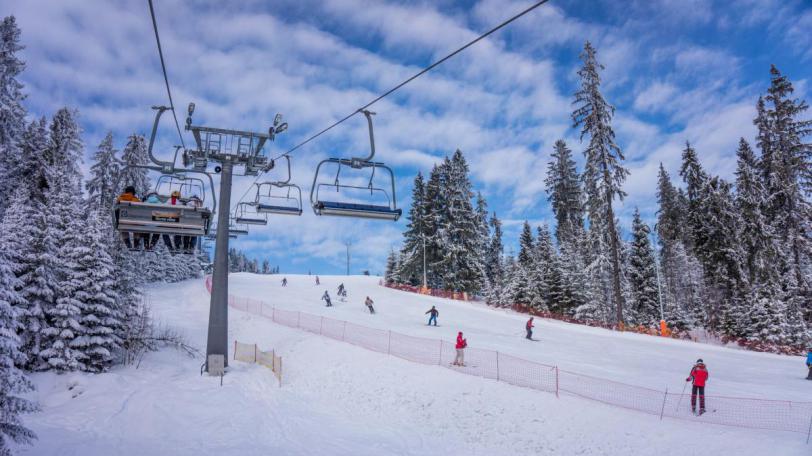 3 lata, 4 miesiące temu
On Sunday, April 7, 2019 in Białka Tatrzańska, we will say goodbye to the winter season of 2018/2019. It was already the 19th year of operation of the largest ski resort in Podhale - Kotelnica Białczańska.
This winter proved to be extremely gracious for the ski resort's owners. Thanks to intense snowfall in early January, white powder was everywhere in abundance, which certainly contributed to great conditions on the slopes until the beginning of April. Winter 2018/2019 also brought many emotions related to the full calendar of events. This season, Kotelnica Białczańska's slopes were an arena not only for skiing or snowboarding rivalry (including OSCYP Contest, Garmin Winter Sports Festival, 2nd telemark competition, Burton Junior Jam, IX President's Cup, Easter Jam) but also the struggle in cross-country skiing (Nationwide Skiing Competition) or volleyball matches (Polish Volleyball World Championship Snowvolley 2019). For the first time there were also skitour competitions - Kotelnica Skitour Challenge 2019. As every year, the competition on self-created vehicles, i.e. Mobilna Ścigacka - downhill ride was a huge interest.
Crowds of tourists and residents of nearby towns were gathered by the biggest winter events at the base of Kotelnica providing a large dose of positive energy. The eighteenth ski season in Kotelnica Białczańska went down in history. In anticipation of the next winter, intensive preparations for summer events in Białka Tatrzańska are underway. A lot of interesting and exciting events are being prepared, which will be posted on our websites.
At the beginning of the summer holidays, as every year, the chairlift with the number I will be running. At the top, many attractions await tourists. The biggest of them is, of course, the breathtaking panorama of the Tatras, Gorce and Pieniny, which can be admired from the observation deck located at Karczma Kotelnica. At the top, there is also a playground called "Wioska skrzatów", which will be a real treat for the youngest tourists. You can get to the most popular peak in Białka Tatrzańska with a bicycle or a monsterroller, whose rental is at the foot of the hill and the place itself is a great starting point for many hiking and biking tours. In the summer season, a downhill track also awaits visitors.
At the base of Kotelnica, the largest annual event in Podhale will take place - the 23rd Festyn Białczański.
The summer in Białka Tatrzańska promises to be very interesting. You can't miss it!