SUPER GAME e-sport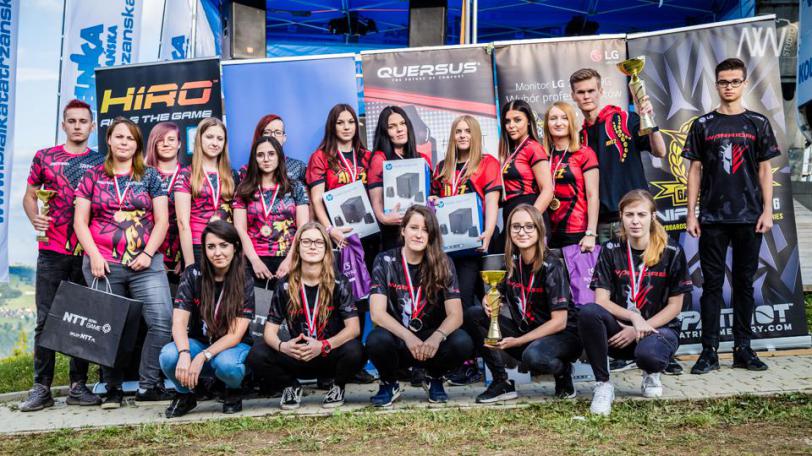 4 lata temu
On 13th-14th July 2019, for the fourth time at the top of Kotelnica there will take place the unique and extremely interesting e-sport event called LG HIRO Quersus Holiday SUPER GAME e-sport!
The mountain peak is at an altitude of 918 meters above sea level, so we may enjoy the vast panorama of the Tatras, Gorce, and Pieniny Mountains. You can reach the top in two ways, using cable car or on foot. It is the perfect place for a holiday rest, at the same time a unique opportunity to take part in a special and exceptional e-sport event located on the top of the mountain. Both team and individual games will start on Saturday and will last until Sunday.
A lot of attractions prepared by SUPER GAME e-sport and Kotelnica Białczańska await you. Individual tournaments and a free2play zone have been prepared for visitors! Winners will receive attractive prizes offered by our sponsors. During the event at the top, there will be an open-air inn, which guarantees unforgettable impressions, not only flavour, but also aesthetic. The inn's menu features delicious and filling dishes of Polish and regional cuisine. The specialties of the Kotelnica Inn are oscypek (smoked cheese) with cranberries, kwaśnica (sauerkraut soup), sour rye soup, and dumplings of the Białka region. Monsterrollers will be also available! Scooter adapted for riding in a diverse, mountainous terrain. Although it looks inconspicuous, it can get you a high dose of adrenaline.
Anyone who would like to try their hand at monsterroller riding can do it on the slopes of Kotelnica. Admission to the event is completely free. Each of you will have a unique opportunity to test the latest, ultra-fast HIRO computers and a smooth game in 144 Hz or 240 Hz on LG gaming monitors.
Venue:
Kotelnica Białczańska
Środkowa 181B
34-405 Białka Tatrzańska
Date:
13th-14th July 2019
Event:
https://www.facebook.com/events/389637641822704/
More information on fanpage facebook.com/supergameesport as well as sgesport.pl