OSCYP Contest again in February!
OSCYP Contest again in February!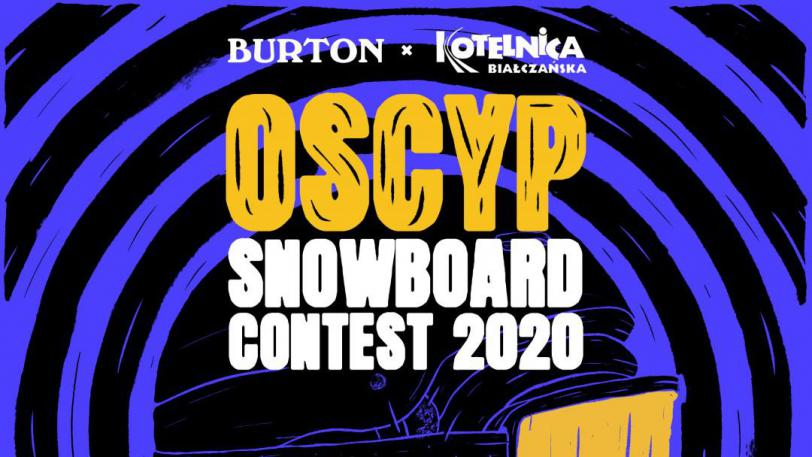 3 lata, 4 miesiące temu
The longest organized Polish snowboard competition is coming back to Białka Tatrzańska with the twelfth edition! The best riders in Poland will meet on 1 February on the Kotelnica slope to fight for valuable prizes during the OSCYP Snowboard Contest. In addition to watching sport competition, fans and admirers of this subculture will be able to spend some time in a snowboard atmosphere.
The OSCYP Snowboard Contest has been organized in Białka Tatrzańska for over twelve years, and still each following edition is unique in its own way. During previous editions, among others, stunts combining half-pipe with slopestyle were created, and during the seventh edition of the competition track builders made the first snow corner in history. This year we will see new interpretations of obstacles, which will differ mainly due to the change in the jib section. The first visualizations of this year's snowpark are already available.
OSCYP is an initiative created by riders for riders. That is why riders themselves actively participate in the organization process. Thanks to this, during the snowboard weekend starting on 1 February, you'll be able to see in action the absolutely best representatives of the Polish scene.
The competition itself is not the only attraction. Burton Snowboards will once again open its equipment test center, Red Bull will provide musical frame, GoPro will present the latest video recording solutions, including its GoPro Hero8 equipment, and a new competition sponsor, Słońce brand will deliver natural juice and warm up the atmosphere by organizing Best Trick Session. To win the prize in this category you will have to squeeze the last two bits out of yourself. More information about the other attractions will be given soon via social media channels.
Current information on the OSCYP Snowboard Contest can be found on the official competition fanpage (http://www.facebook.com/oscypsnowboardcontest) and the Instagram profile (@oscypcontest).