Do not miss: Garmin Winter Sports Festival 2019
Do not miss: Garmin Winter Sports Festival 2019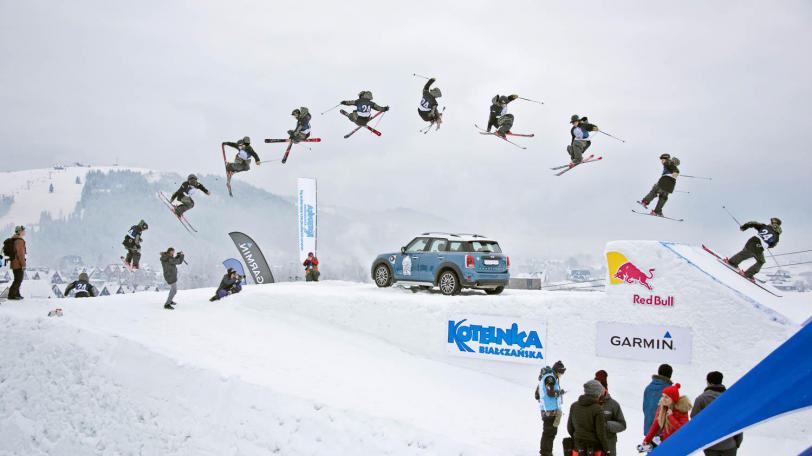 4 lata, 8 miesięcy temu
FIS European Cup in the Big Air ski and snowboard competition for the first time in Poland!
On 14-16 February 2019 in the Kotelnica Białczańska Ski Resort, the 16th edition of the Garmin Winter Sports Festival will take place, during which the FIS European Cup competition will be held in the Big Air ski and snowboard event, as well as the Poland Championship of the Polish Ski Federation in Freeskiing. On the large ski jump you can also admire experts of the Freestyle Biking competing in the FMB World Tour World Cup.
"Big Air is one of the most spectacular events in the world of winter sports. For many years Winter X Games was the most important competition for skiers and snowboarders. This year, the snowboard Big Air made its debut in Peyongchang, and in 2022 in Beijing on the large ski jump, skiers will also present their acrobatics. This shows that attractive event draws the attention of the IOC, which follows the spirit of youth sports. At the same time, FIS European Cup and FIS World Cup competitions are becoming the most important arena for the competition of young athletes. Garmin Winter Sports Festival will be the first event of this rank, organized in Poland and the only one in the world, during which you will be able to admire the European top three disciplines." - comments Andrzej Lesiewski, the organizer of the festival.
Admission to the event is free, the audience will enjoy additional attractions in the festival town, contests and good music. Of course, it is worth taking winter equipment with you and while having breaks in supporting, romp yourself around the runs of the best Polish ski resort.
More information: