4th edition of the Red Bull "Bieg Zbójników" (Bandits' Run)
4th edition of the Red Bull "Bieg Zbójników" (Bandits' Run)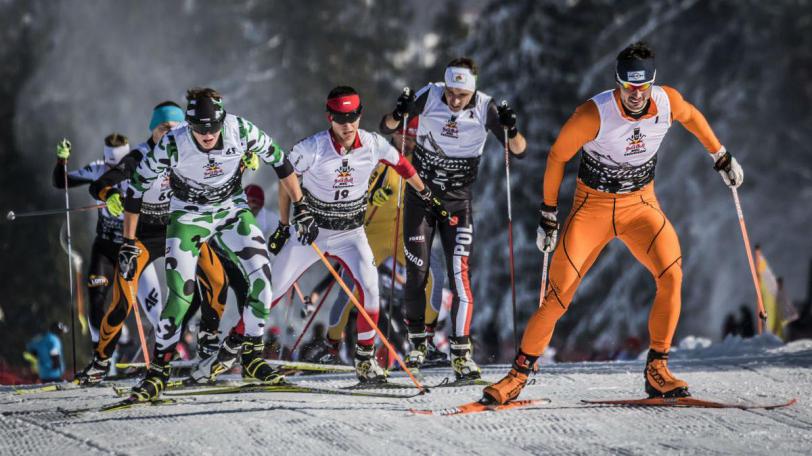 3 lata, 3 miesiące temu
On February 25th, 2017 will be held 4th edition of the Red Bull Bandit's Run. It is ski run for amateurs and professionals in the special sport formula, which will begin at the foot of Kotelnica Białczańska in Białka Tatrzańska, and end at the top of Jankulakowski Wierch.
Competitors will run a specially designed, over 8 km long route, full of climbing, downhills and obstacles. Crossings will not be difficult, rather will demand a bit of skills and dexterity which may help you gain advantage in competition. Technique of a run is optional.
For the fastest "bandits" among competing men and women await prestigious trophies and valuable prizes from the partners: Salomon, Thule, Odlo, Viking, Suunto and GoPro. Also the next five fastest women and five men will be honoured.
All competitors over the age of 16 may participate in the run. Registration for the competition will begin on January 10th, 2017 on the website: www.redbull.pl/biegzbojnikow.
Red Bull Bandits' Run is an opportunity to test oneself in a surprising route and fight a fierce battle on the way to the top. Bandits hungry for new experiences, should now mark the date of the event in the calendar!
4th EDITION OF THE RED BULL BANDITS' RUN
Białka Tatrzańska - Kotelnica Białczańska
February 25th, 2017- the run starts at 12:00 PM
Entry fee:
before January 31st - 30 PLN
January 31st – February 23rd, 2.00 PM - 40 PLN
on-the-spot in the office of the run - 50 PLN
More information on the website and Facebook profile.