Spartan Race will be back to Białka Tatrzańska in 2020
Spartan Race will be back to Białka Tatrzańska in 2020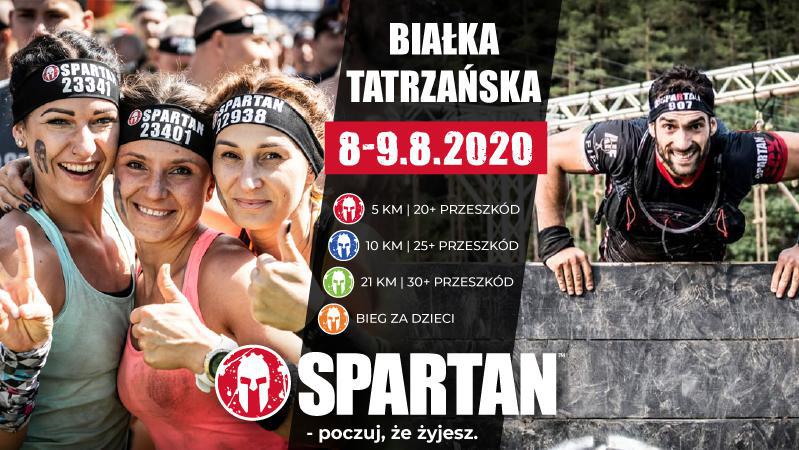 3 lata, 4 miesiące temu
On 8-9 August Spartan Trifecta Weekend will take place in Białka Tatrzańska. There will be three distances prepared for the participants: starting with the Sprint distance (5 kilometers and 20 obstacles) dedicated to beginners, ending with the Spartan Beast, which is the half marathon distance with 30 obstacles, which will also be the culmination of the international Spartan CEU Series. There will also be attractions for children.
Spartan Race returns to Białka Tatrzańska to enable runners to face the slopes of Kotelnica Białczańska.
The weekend will start with the most difficult distance, i.e. the Spartan Beast (half marathon with 30 obstacles), which is also the last race of the CEU regional series held in five countries (Poland, Slovakia, Czech Republic, Romania and Hungary). It is Białka, where the 4-month competition of the best riders in the obstacle runs in this part of Europe will be settled.
Races for everyone
On Sunday, two additional races - Spartan Sprint (5 km, 20 obstacles) will be held, available even for non-training people. This is a good opportunity to start the adventure with the discipline and run with a group of friends, spend great time and overcome the route at your own pace. More advanced participants can choose the Spartan Super (10 km, 25 obstacles).
For daredevils who finish all 3 runs over the weekend, a special medal will be waiting.
Try your hand!
On the route - in addition to beautiful mountain views - obstacles such as monkey grove walls or carrying bags will await participants. On some of them other participants are allowed to help you, while others must be overcome on your own. If you fail, all you have to do is 30 burpees (down and up) to move on. Spartan is not only a physical test, but above all the opportunity to break your barriers.
Sign up today
Registration for the race is available at www.spartanrace.pl. The price for an individual runner for a Sprint distance is PLN 223.60 and PLN 201.24 for a member of team over 4 people. For teams of at least 15 people, the start fee is PLN 190.06. Prices remain valid until 8 February 2020.
Spartan is one of the oldest and most developed obstacle races in the world with over one million participants every year. Polish editions have been run for five years.
Contact for media
Łukasz Łyczkowski
PR & Media Specialis
e-mail:
phone: +48 606 825 276