Garmin Winter Sports Festival
Garmin Winter Sports Festival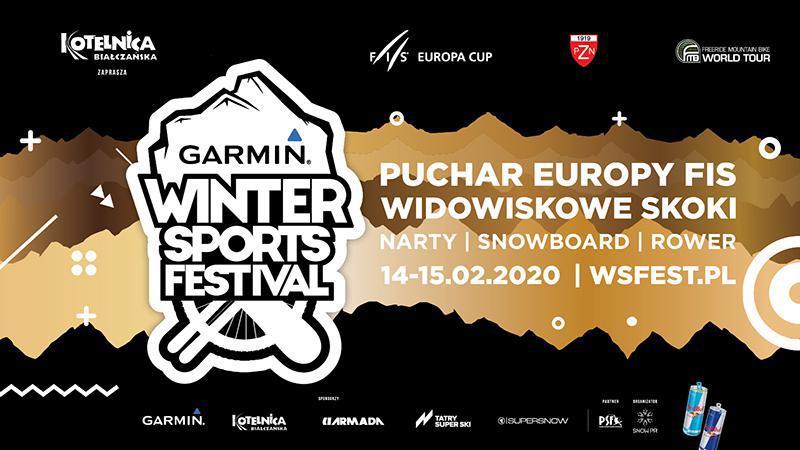 3 lata, 9 miesięcy temu
The FIS European Cup once again in the Kotelnica Białczańska Ski Resort. On 14-15 February 2020 in Białka Tatrzańska the seventeenth edition of the Garmin Winter Sports Festival will take place including the FIS European Cup in the Big Air ski and snowboard competition for the second time in history.
Traditionally, the leading country competitors will fight for places on the podium of the Poland Championship of the Polish Ski Federation in Freeskiing.
The Garmin Winter Sports Festival has been attracting to Poland the most talented participants specializing in freestyle competitions for years. Many of them are currently competing at the highest world level, including the Olympic arenas (in 2018 the snowboard Big Air made its debut in the Olympic program in Peyongchang, and in 2022 in Beijing on the large ski jump skiers will also present their evolutions). European Cup competition and the FIS World Cup have become a natural career path for young athletes from around the world. The level of competition in the continental cycle is remarkably high, as it was showed also by the competitions held in Białka Tatrzańska last winter.
There is no doubt that in mid-February an extraordinary sporting show awaits us. The more that Polish competitions are very highly rated by foreign participants. "I have to honestly say that this was the best FIS European Cup competition I've ever been to. Organization, great sponsors, very positive atmosphere - everything was amazing "- commented Croatian Tino Stojak, winner of the general classification of the snowboard FIS European Cup in the Big Air competition in 2019.
The Garmin Winter Sports Festival is also the only event in the world during which you will be able to admire bicycle freestyle experts on the large ski jump made of snow. They will be scorching to a speed of several dozen kilometers per hour on a specially prepared track to perform spectacular evolutions at a height of over 6 meters above the snow after takeoff!
Admission to the event is free, the audience will enjoy additional attractions in the festival town, contests and good music. Of course, it is worth taking winter equipment with you and while having breaks in supporting, romp yourself around the runs of the best Polish ski resort.
More information: